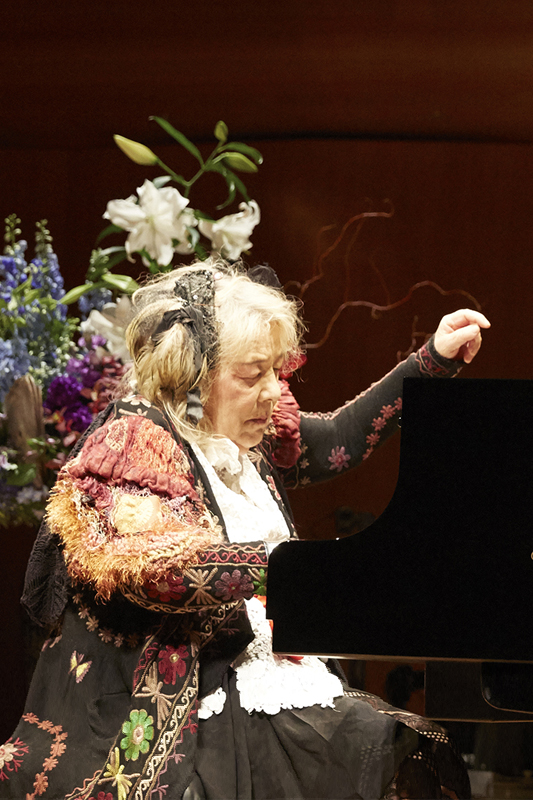 Ingrid Fujiko Hemming
piano (Japan)
Fujiko Hemming was born in 1932 in Berlin to Japanese mother Toako Ohtsuki and to Swedish father Fritz Göst Georg-Hemming. Fujiko went to school in Japan. She was a miracle child and played her first big concert at the age of seventeen. She graduated from Tokyo and immediately began her professional career. During this time, Hemming received many prestigious awards. She graduated from the Berlin Music Institute. During a concert in Vienna in 1971, Hemming lost her hearing after a high fever. She moved to Stockholm, where she partially recovered. She returned to Japan in 1995. A documentary about her life broadcast on Japanese television in 1999 increased public interest in her art. Her next debut CD, La Campanella, sold more than two million copies. Fujiko Hemming performed at Carnegie Hall in New York in June 2001. In 2008, Hemming signed a partnership with Domo Records. In June 2009, Domo Records released five US titles: "Echoes Of Eternity"; "La Campanella"; "Nocturnes Of Melancholy", "Live At Carnegie Hall" and "Franz Liszt's Piano Concerto No. 1". The concert in Bratislava is part of her European concert tour.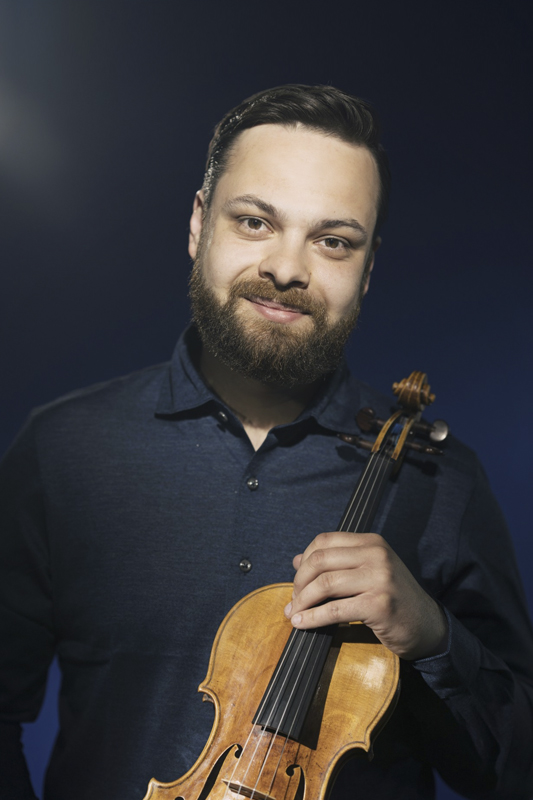 Dalibor Karvay
violin (Slovakia)
Dalibor Karvay is one of the most prominent Slovak musicians. He achieved extraordinary international success at a young age. He is the winner of many international violin competitions. He has performed as a soloist under the baton of renowned conductors with many symphony orchestras. As a chamber musician, he collaborates with world musicians (Radek Baborák, Julian Rachlin, Boris Kuschnir,…). Since 2020, he has been the first concertmaster of the Vienna Symphony Orchestra. Karvay has been a professor of violin at the Vienna University of Music and Arts since 2014.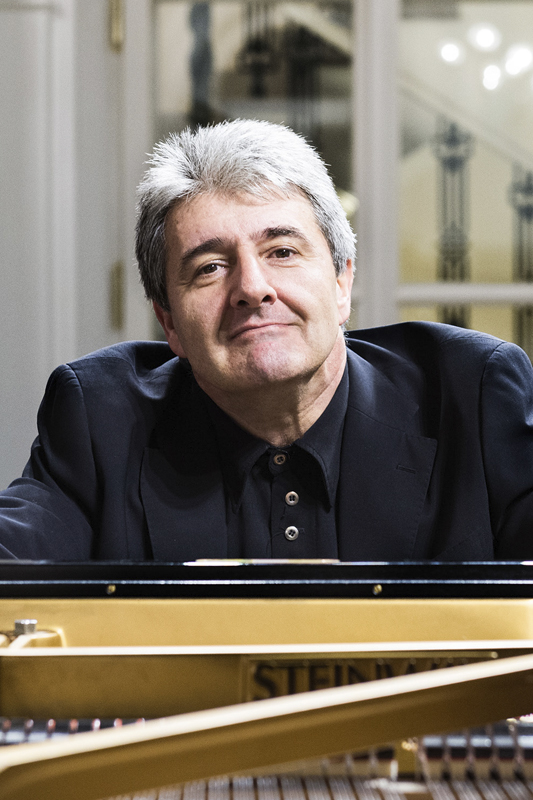 Vag Papian
piano (Israel)
Vag Papian began his career as a pianist in 1979. Vag Papian is a graduate of Moscow and St. Petersburg Conservatories. In 1987, he became artistic director and chief conductor of the Armenian Philharmonic. In 1990 he emigrated to Israel, where in 1987 he became artistic director and chief conductor of the Armenian Philharmonic. He emigrated to Israel in 1990, where he is currently the chief conductor of the Beer Sheva Symphony Orchestra. He has conducted many world symphony orchestras. He is also engaged in concert activities as a solo pianist. He has given concerts in Europe, South and North America and Asia. He is a long-term concert partner of the world-famous violinist Maxim Vengerov, with whom he has toured extensively around the world.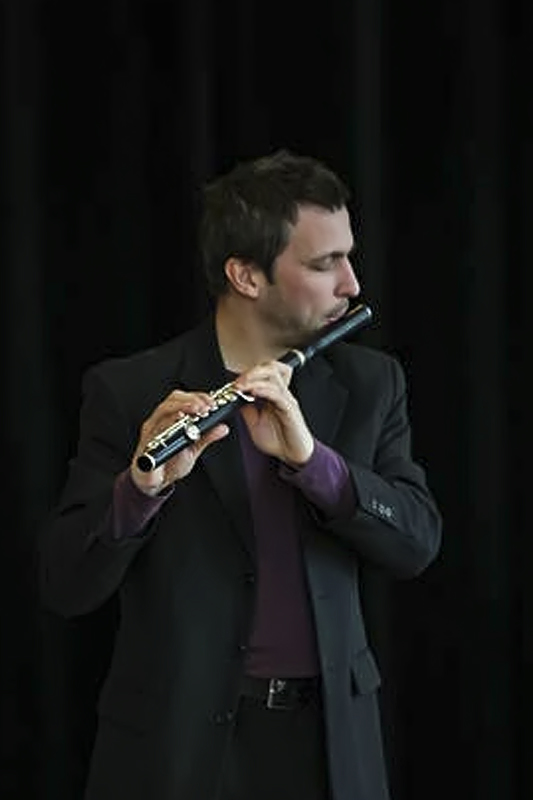 Máté Pálhegyi
flute (Hungary)
He was born in Budapest in 1975. As a 5-year-old, his parents began to lead him to music, playing the flute, violin and piano. After studying at the Conservatory, he continued his studies at the Academy of Performing Arts in Budapest, where I later returned as a teacher.
As a soloist he has performed in concerts with symphony orchestras, the Hungarian Radio Bartók records and broadcasts his concerts.
He taught at the Academy of Music in Budapest and now has his own flute studio in Vienna.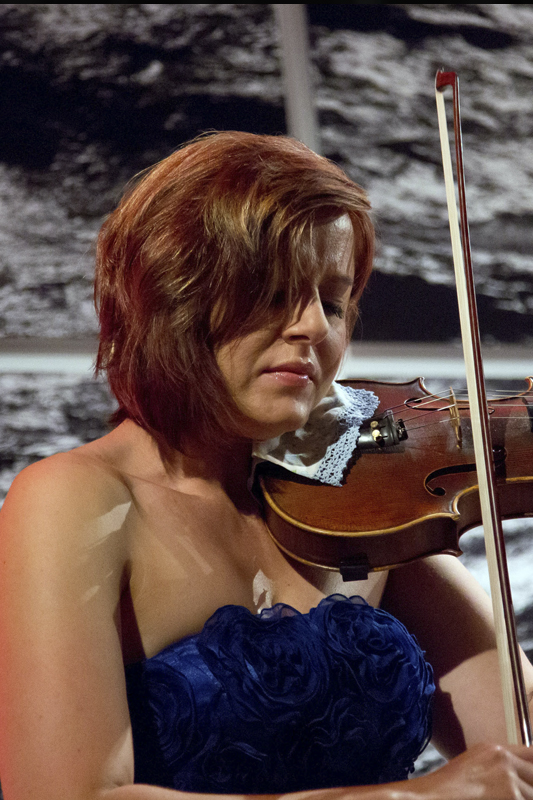 Anna Gutowská
violin (Poland)
She was born in Rzeszów. She studied at the Conservatoire du Lausanne in Switzerland and the Universität für Musik und darstellende Kunst in Vienna. She is a laureate of many national and international competitions.
She performs as a soloist and chamber musician. She has performed several times as a soloist with leading Polish and foreign orchestras.
In the years 2012 to 2016, she was an assistant in the class of prof. E. Zienkowski at the University of Musical and Dramatic Arts in Vienna.
He teaches at the University of Musical and Dramatic Arts in Vienna. He leads master classes in Poland, Austria, Slovakia, Mexico and Chile.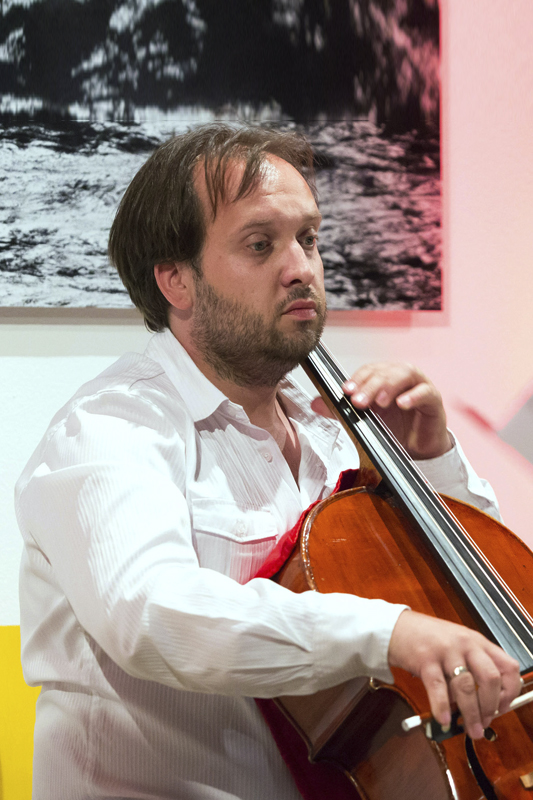 Petr Nouzovský
violoncello (Czech republic)
He studied cello at the Prague Conservatory, the Dresden University of Music and the Royal Conservatory in Madrid. He improved his performing arts at master classes with more than ten cellists (Mstislav Rostropovich, Boris Pergamenshchikov, David Geringas, Franz Helmerson and others). Since 2005 he has been a regular guest of the Prague Spring International Music Festival.
He has performed at many music festivals. The audience could listen to his recitals or concerts with the orchestra in many prestigious domestic and international concert halls.
Petr Nouzovský has led workshops and master classes in Peru, Russia, Poland, the Czech Republic and Slovakia. So far, he has recorded two dozen CDs for companies.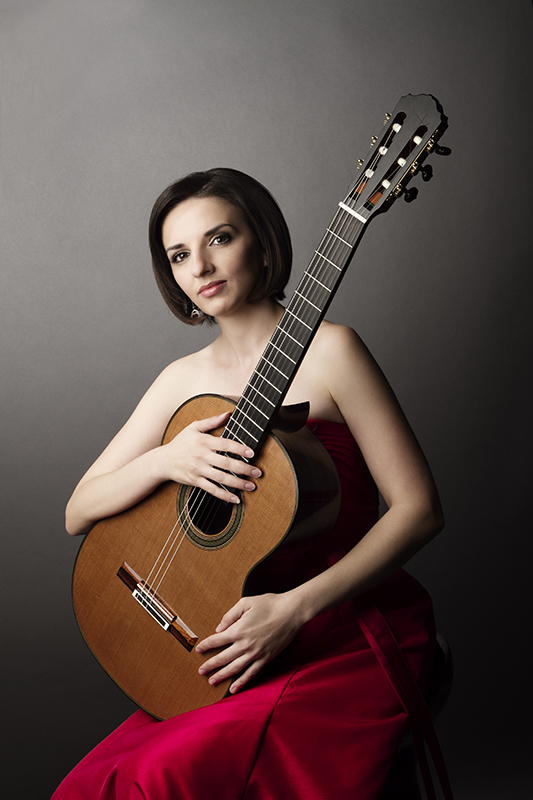 Miriam Rodriguez Brüllová
gitara (Slovensko)
Miriam Rodriguez Brüllová je uznávanou gitaristkou v hudobnom svete. Študovala v Bratislave, Montreale, Quebecu a Viedni. Ako sólistka sa predstavila v mnohých svetovo známych koncertných sálach s významnými orchestrálnymi telesami v Európe, Ázii, Afrike, Južnej i Severnej Amerike. Pedagogicky pôsobila na viedenskej univerzite, v súčasnosti učí na bratislavskom konzervatóriu.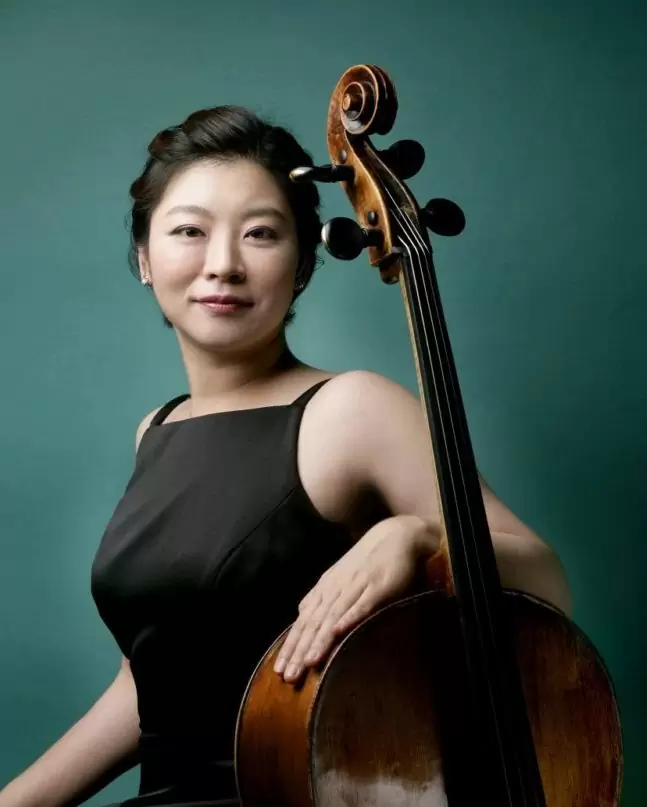 Meehae Ryo
violoncello (South Korea)
Cellist Meehae Ryo's breathtaking technical virtuosity and captivating melody make her the most recognized cellist in the Republic of Korea. She endeavours to play music which makes both herself and her audiences happy. Meehae has earned high praises for her top-notch performances. Some of the highlights of her performances include a trio with pianist Martha Argerich, and a double concerto with the famous violinist Shlomo Mintz.
At the young age of six, Meehae had her first cello lesson. She has won every national competition, stirring her ambition to study abroad in order to grow her musical abilities in the best musical school. She accepted a place at Julliard School at the age of sixteen, then completed her studies with a DMA degree at the University of Michigan, preparing to become a true musician.
She is one of the most acclaimed cellists, performing with numerous orchestras, such as the Berlin Symphony Orchestra, Nuremberg Symphony Orchestra, Prague Radio Symphony Orchestra, Israel Symphony, Hong Kong Philharmonic Orchestra, Seoul Philharmonic Orchestra, Rome Symphony Orchestra and more. With them, she stood in some of the most well-known concert halls, including Musikverein Golden Hall, Verdi Hall, Hercules Hall, Smetana Hall, Dvořák Hall, Liszt Hall, Carnegie, Auditorium della Conciliazione and the Berliner Philharmonie.
In 2013, Meehae released her debut album on Deutsche Grammophon, where she recorded Saint-Saëns and Elgar cello concertos. She has also released two albums with SONY Entertainment in which she played with the Prague Radio Symphony Orchestra under maestro Vladimír Válek, and also as a member of the Cosmopolitan Trio.
Meehae did not limit herself to being a concert artist, but also participated in several competitions as a jury member. Until now, she has judged in the Khachaturian International Competition, Antonio Janigro International Cello Competition, Belgrade International Jeunesses Musicales Competition and Beethoven International Competition in the Czech Republic, to name a few.
She is also one of the most respected professors in the Republic of Korea. Based on her personal experiences, she doesn't only teach her students techniques needed to play cello, but also about the life as a cellist. She has been invited to give master classes in some of the most renowned music schools such as the University of Vienna and the Conservatories of Music in Shanghai and Kazakhstan.
Currently, she is living in Vienna, Austria. She is actively performing over 30 concerts a year as a concert cellist and holds the title of Artistic Director of The IMK Society for the Promotion of Music and Culture (www.schwingungen.at).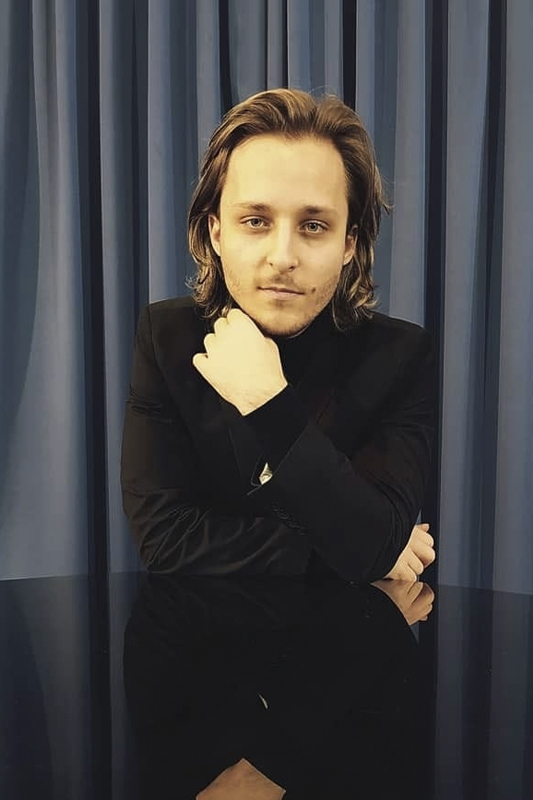 Jonatán Jakabovics
gitara (Maďarsko)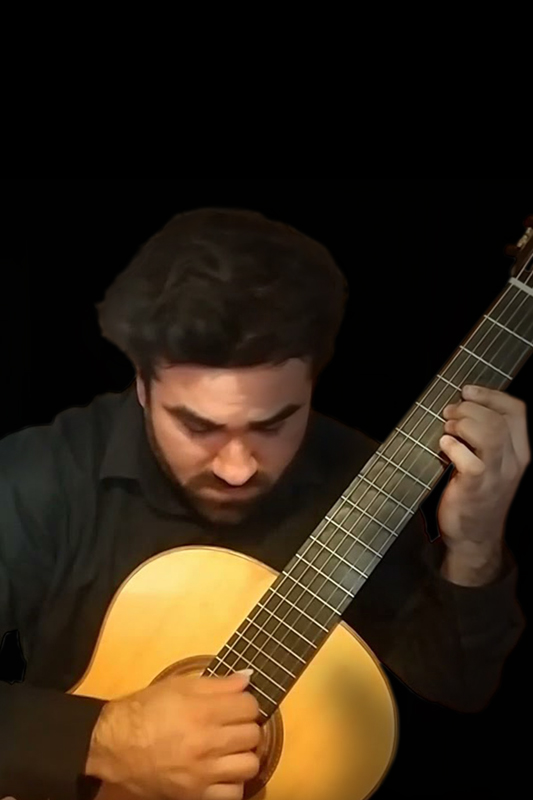 Jan Čonka
gitara (Česká republika)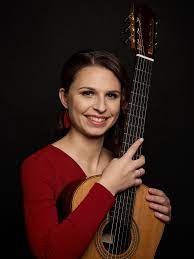 Bianka Szalaty
gitara (Poľsko)
Peter Vasko
gitara (Slovensko)